von BachHaus Kennel Stud Males
We have Five Available Males for Stud Service to Acceptable Females
German Import Male from Germany
We are proud to announce our latest German acquisition.
Freitag von Grossen Ex
V Rated in Show, BH, AD, 3X'S IPO3 & KKL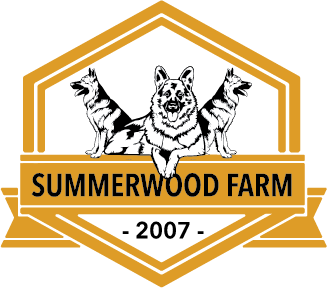 Freitag Placed First in the German Regional Trial. The German national trial took the 200 dogs with 107 out of 200 in The German National Trials. Freitag lost points because he was a long coat German Shepherd. This Magnificent Import Male can be seen at our Facility in Vale Call or Text Tina 
828-308-2586
Freitag is a Beautiful Long Coat – Show-line – Black & Red coloring Hips & Elbows are A-1 fast Normal Contact Tina to make your appointment:
828-308-2586
Stud Fee: $750.00 to Approve Bitches – 7 day Negative Brucellosis results
V Waran von der Feuersaule, BH, IPO3
This sable male is the largest and most powerful dog we have ever owned for stud service. Waran is half Czech Republic and West German ancestry. 110 Pounds of Pure Power Waran was too large by Germany standards to be Tilted in IPO. However, the US has less stringent height regulations. Waran took high in trial in all phases of the IPO1 & IPO2. Hips & Elbows are A-1 Normal The Third Generation of our Breeding German Import Breeding Males.